Skip to main content
Welcome to the
Westwood High School Library
Get a Westwood Public Library Card
Giftbook Program
Dedicate a book to a favorite teacher or a graduating senior
Summer Reading 2020
This summer Westwood High School is partnering with the Westwood Public
Library to challenge all of Westwood to a community-wide reading goal!
SYNC Audiobooks for Teens
SYNC is a free summer audiobook program for teens!
Follow these simple steps to add SYNC to your WHS Sora account.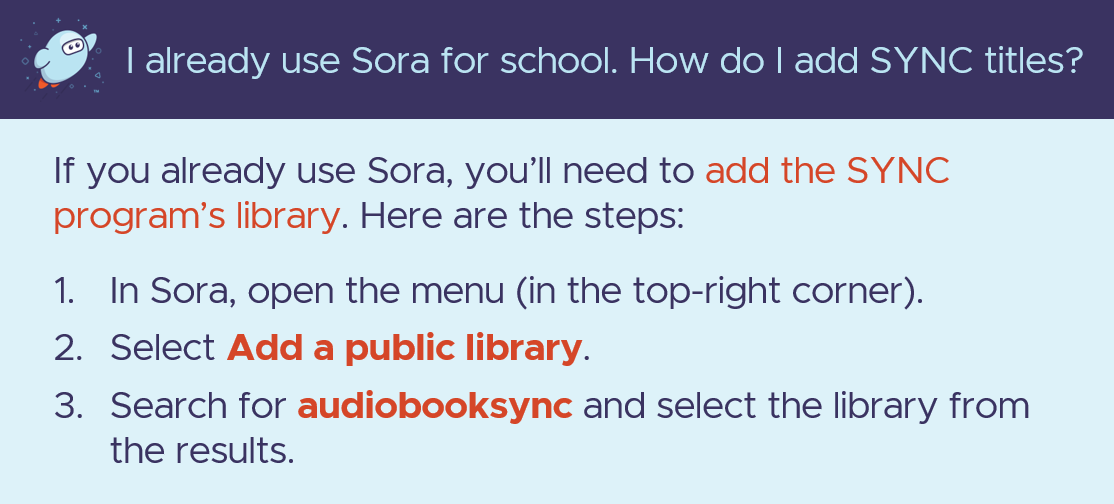 The mission of the library program at Westwood High School is:

To be the information access hub of the school

To provide students with the knowledge, skills & resources that will enable them to become independent critical readers and thinkers who can acquire, use, create & share information

To cultivate an appreciation of reading and literature.
Library Hours & Contact
Hours:
Monday - Thursday 7:00-3:00
Friday 7:00-2:30
-----------------------------------------------------
Librarian: Theresa Fisher
tfisher@westwood.k12.ma.us

Office Hours via Google Meet - email for details
Monday - Friday from 2:00-3:00
-----------------------------------------------------
This site is the recipient of the Massachusetts School Library Association Web Seal of Excellence